To celebrate this monumental launch, we're offering an exclusive promotion for early adopters. Download the app today and unlock premium features.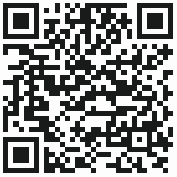 Get ready to set sail on a medical journey like no other. Our App is your gateway to a world of top-tier healthcare, combined with the excitement of exploration. Say goodbye to borders and hello to a healthier you, all while discovering new horizons.
"Discover the world, heal beyond borders with ALBGTC med "
With the ALBGTC med App, access to internationally acclaimed healthcare is now at your fingertips. Unveil a world of treatment options, second opinions, and wellness retreats, all tailored to your needs and budget.

The Medical Tourism App merges healthcare excellence with the thrill of discovery. Whether it's a complex procedure, rejuvenating therapy, or even a routine check-up, our app empowers you to make informed decisions about your health, all while exploring new cultures and destinations.

Take the reins of your healthcare journey with confidence. Browse through a curated selection of renowned medical institutions, highly skilled practitioners, and state-of-the-art facilities. With our app's comprehensive information and user reviews, you're equipped to make choices that align with your unique needs.
ALBGTC med is now available for download on Android platforms.