Your Path to Exceptional Care
In the realm of medical tourism, the choice between navigating the journey independently or enlisting the guidance of medical tourism companies can be pivotal. While clinics are integral to the process, it's the medical tourism companies that truly stand out as navigators of the intricate global healthcare landscape.
These companies bring a wealth of expertise and a global network of accredited healthcare providers to the table. This expansive network ensures that patients have access to a diverse array of medical specialties and destinations, all tailored to their unique needs and preferences.
What sets medical tourism companies apart is their ability to orchestrate a seamless medical journey. Coordinating international healthcare can be daunting, involving appointments, travel logistics, accommodations, and cultural considerations. Medical tourism companies take the reins, meticulously managing these intricacies. This leaves patients free to focus on their health and well-being, with the assurance that every aspect of their journey is being expertly handled.

Cost-efficiency is another compelling factor. Contrary to common belief, medical tourism companies often secure cost-saving package deals and discounted rates from healthcare providers. This affordability, combined with access to world-class care, makes healthcare tourism an attractive option for many.
ALBGTC med is now available for download on Android platforms.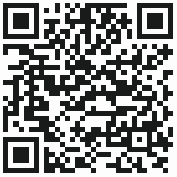 Moreover, medical tourism companies offer multilingual support and post-operative care, addressing language barriers and ensuring a smooth recovery process. They also provide legal protections, enhancing the security and confidence of patients embarking on this transformative healthcare adventure.

Ultimately, medical tourism companies are more than facilitators; they are advocates for patients. They bridge gaps in culture and communication, safeguarding the patient's well-being at every step. In the vast constellation of medical tourism, these companies shine as guiding stars, illuminating the path to exceptional healthcare experiences across the globe.