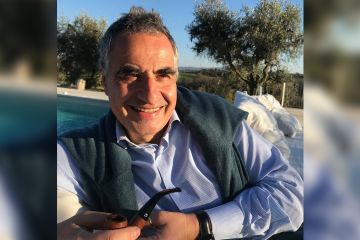 I am 60 years old, after graduating in medicine with 110 cum laude and specializing in Abdominal Surgery in Rome , I entered the plastic surgery specialization school under the direction of Prof. Ivo Pitanguy in Rio de Janeiro where after 3 years I obtained the title of specialization (later recognized in Italy). I continued my studies specializing again in Otorhinolaryngology and Maxillofacial Surgery . I founded and presides over the NGO Emergenza Sorrisi which deals with Reconstructive Plastic Surgery in countries with fewer resources. I like running and I participate, when I can train enough, in sporting events such as marathons, half marathons and non-competitive competitions. I consume one passport a year traveling the world both for humanitarian missions and for institutional activities always connected to the NGO.
SPECIALIZATIONS AND DIPLOMA
Specialization in Plastic Reconstructive Surgery at the Carlos Chagas Institute in Rio de Janeiro. Director Prof. Ivo Pitanguy .
Specialization in Maxillofacial Surgery at the University of Rome . Director: Prof. Giorgio Iannetti .
Specialization in Otorhinolaryngology University of Rome . Director: Prof. Alberto Di Girolamo .
Specialization in Surgery of the Digestive System at the University of Rome . Director: Prof Gianfranco Fegiz .
Lancisiana Academy in Rome
Brazilian Society of Plastic Surgery (Corresponding Member)
Association of Italian Hospital Surgeons (ACOI)
Ivo Pitanguy Alumni Association (AEXPI)
Central-Southern Italy Association of Plastic Surgeons
Member of the American Cleft Palate-Craniofacial Association