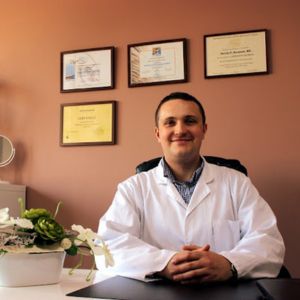 My name is Maciej Borejsza, I am a graduate of the Faculty of Medicine at the Medical University of Lublin. I specialize in FUE hair transplantation. I have been working in this field since 2014. In my work, I am primarily guided by the quality of work and an individual approach to the patient and his problems. I aim for optimal results, while remaining reasonable, natural appearance, suitable for the patient, taking into account the natural and individual characteristics and limitations.

The whole procedure – collection of bellows and implantation is performed by me, in accordance with the art, of course assisted by carefully selected technicians. I graduated from medical studies at the Medical University of Lublin in 2011. Since 2012 I have been gaining surgical experience, and I took my first steps in hair restoration surgery in 2014. I take part in courses, workshops and meetings to constantly improve my qualifications and provide the highest level of services.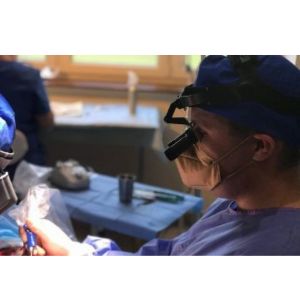 Our experienced team will guide you safely through the entire process.

Apart from Maciej Boresa, the following specialists were also present during the operation:

Anesthesiologist – ensuring that the procedure will be painless Nursing assistance – consisting of two nurses who assist during the treatment.

The office is equipped with modern professional equipment, thanks to which the operation is carried out in an efficient and safe manner.